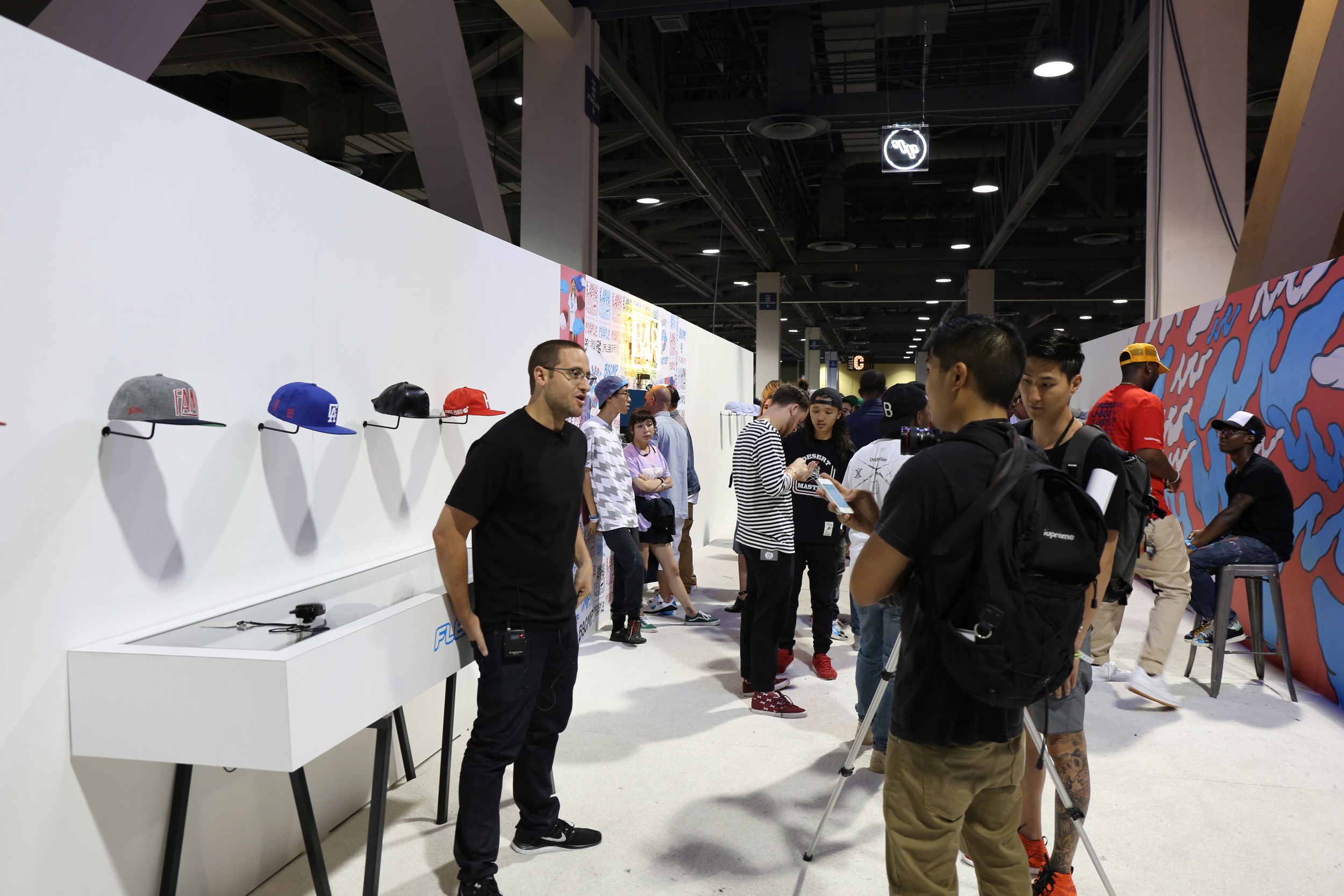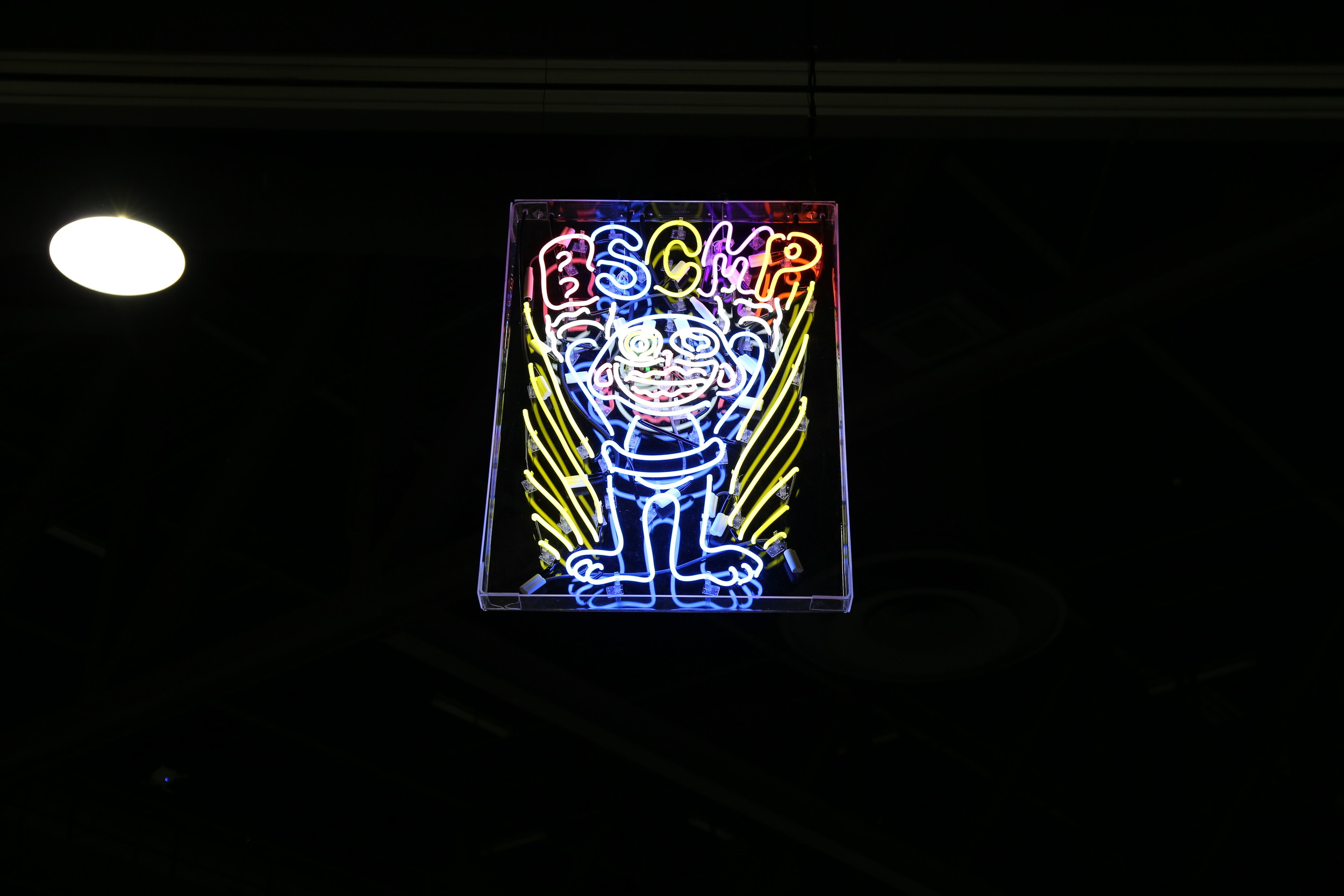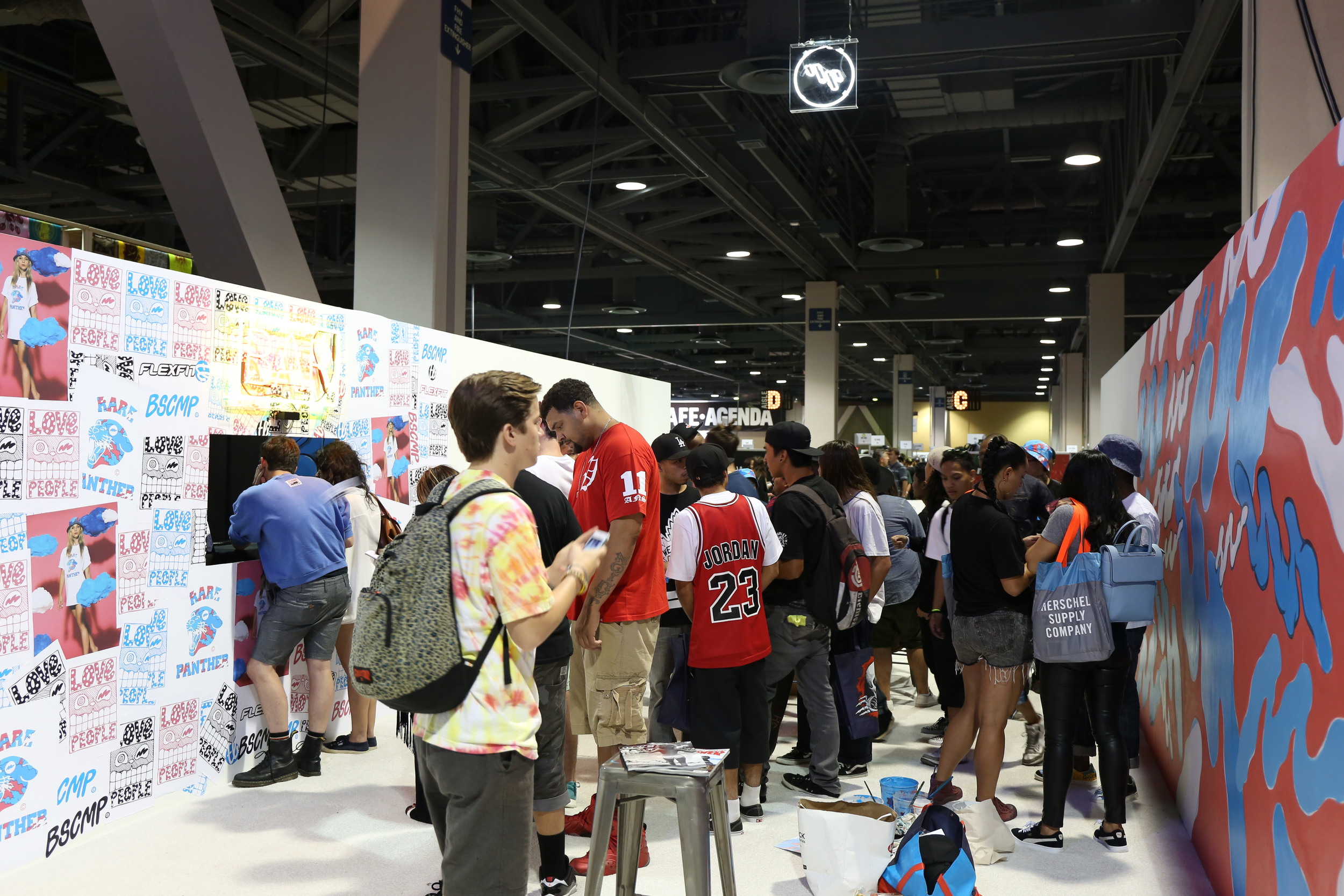 Agenda / Las Vegas (Winter '15)
After hitting both Long Beach and New York City back in January, Agenda closed out this season's shows last week, once again crossing the country to set up shop in the Sands Expo Convention Center in the luxury of the desert-set Italian-inspired getaway that is The Venetian/Palazzo. Home to brands, buyers and industry personalities alike, this season's three-day Sin City stop showcased the latest footwear, apparel and accessories from brands like AAPE by A Bathing Ape, ALIFE, Fila, G Pen, Native, New Balance, New Era, Ransom, Reebok, Staple, Vans, and more while attendees could check out Ken Block's suped-up Gymkhana 7 1965 Ford Mustang and even catch a glimpse of Mike Tyson — face tattoo and all. Those in attendance could even take a stroll through Famous Stars & Straps' graffiti-covered bodega installation, pick up a limited edition nylon tote from Herschel Supply Co., peruse the latest issues of Transworld and Penthouse, and kick back with a brew or cocktail in one of the many lounges thanks to the fully-stocked bar.
Agenda / New York (WT '15)
New York has a historical reputation as one of the world's great melting pots. How fitting then, that the latest stop in Agenda's three-part road trip would reflect the same notion. Legions of brands, buyers, the culture curious, and even Action Bronson convened at the Jacob Javits Center for Agenda New York earlier this week. While the trade show grind can indeed be grueling, brands like Native, Flexfit, and Champion accommodated attendees with killer displays and giveaways. Those looking for their fill of O.G. New York street art gathered at SLAMXHYPE's successful photo booth and live art installation, while the city's own Turntable Lab sent its best DJs to blast energetic tracks throughout the day. The diversity of young, eager bloggers and brands helped to remind even the most blasé of Agenda's importance.
Source: HYPEBEAST
Photography: Carman Chan
Agenda / Long Beach (WT '15)
Trade show season is back and in full effect. Kicking it off is the always favorite and streetwear-centric Agenda and its first of three seasonal exhibitions starting in sunny Long Beach, California. The number of new brands and exhibitors continues to increase year after year, and although we came across plenty of familiar faces, it was largely the newcomers that absorbed our attention from open to close. There are a number of highlights to be seen above, from a Herschel Supply-curated Basecamp space for Flexfit (featuring our own Willie T) and the Hurley van painted by Haze to Compton's own YG hosting a BBQ with a brief, yet very entertaining performance. Best of all, Tinker Hatfield, Shepard Fairey, Bob Hurley, Craig Stecyk, and Lyndon Cormack among others came together to discuss design and innovation at the Agenda Emerge conference.
BSCMP X SYLVSTR
"When it comes to life, thunderbolts disrupt your thought pattern and demand your attention. The visual artistry of Reginald Sylvester does the same, yet his thunderbolts are attached to the retna of his famed central muse character simply named "Sly". Creating a world of mystery, spirituality, wonderment, political/social stance and sexual innuendo for the sky blue hued, young panther cub is as natural as breathing for Reggie, a 26-year-old Bay Area native."